You're invited to the 40th anniversary at Saddleback Church's Lake Forest Campus on February 9th, 2020. It's a giant all-campus outdoor party where all SoCal campuses will come together at Lake Forest for a fun event to launch the new decade! 9:00am to 3:00pm. All parking will be off-campus. Shuttles provided.
The official website is saddleback.com/40
Come and celebrate God's goodness together!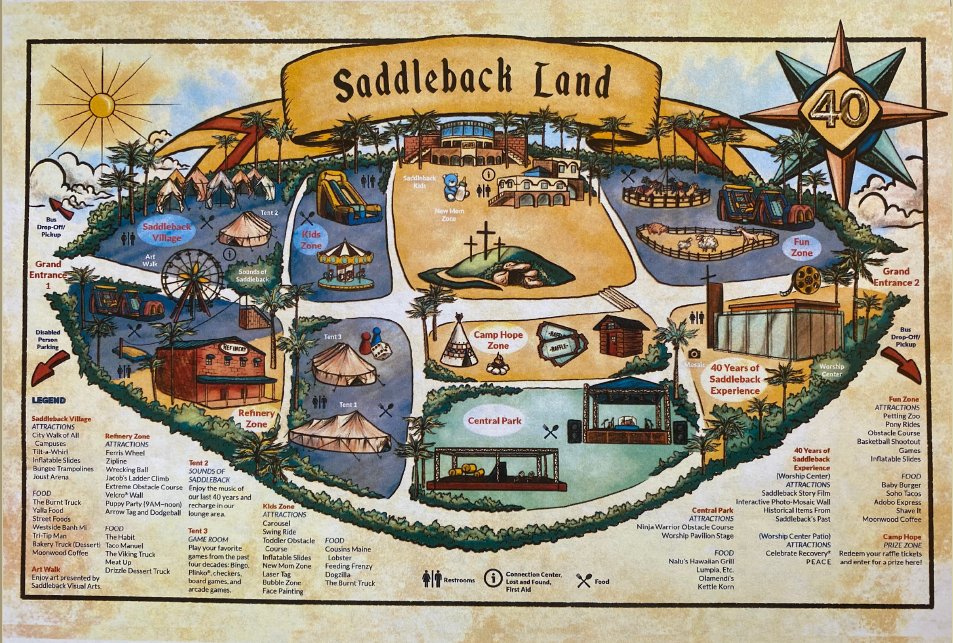 A Saddleback Church 40th anniversary website is under construction with more information to come. When that's launched, you'll see it at saddleback.com and this blog post will get updated with a link to it.