[update] As of November 1, 2016, Saddleback Church food services Modo Pizza and Refinery Cafe are closed.
When you're at Saddleback Church's Lake Forest campus, there's great food to eat at The Refinery at 3 different restaurants: The Grill House, The Cafe & The Bricks Pizzeria. Saddleback Food Services also provides full-service catering, both on-site & off-site.
Daily Hours
The Cafe: Sun-Fri 8am-2pm + Sat 8am-7pm [menu]
The Grill House & Deli: Sun-Fri 11am-2pm + Sat 11am-7pm [menu]
The Bricks Pizzeria: Mon-Fri 11am-2pm [menu]
As you can see from the hours above, lunch is served in the Refinery from 11:00am to 2:00pm
Plus, Dinners at Saddleback: Mon-Thurs 5-7pm in the Refinery [menu]
** Daniel Plan friendly foods available at all dinners
See the Saddleback Food Services page for more info
The Refinery at Saddleback Church
Email: saddlebackfood@saddleback.com
Follow @SaddlebackFood on Twitter
Facebook page: facebook.com/saddlebackeateries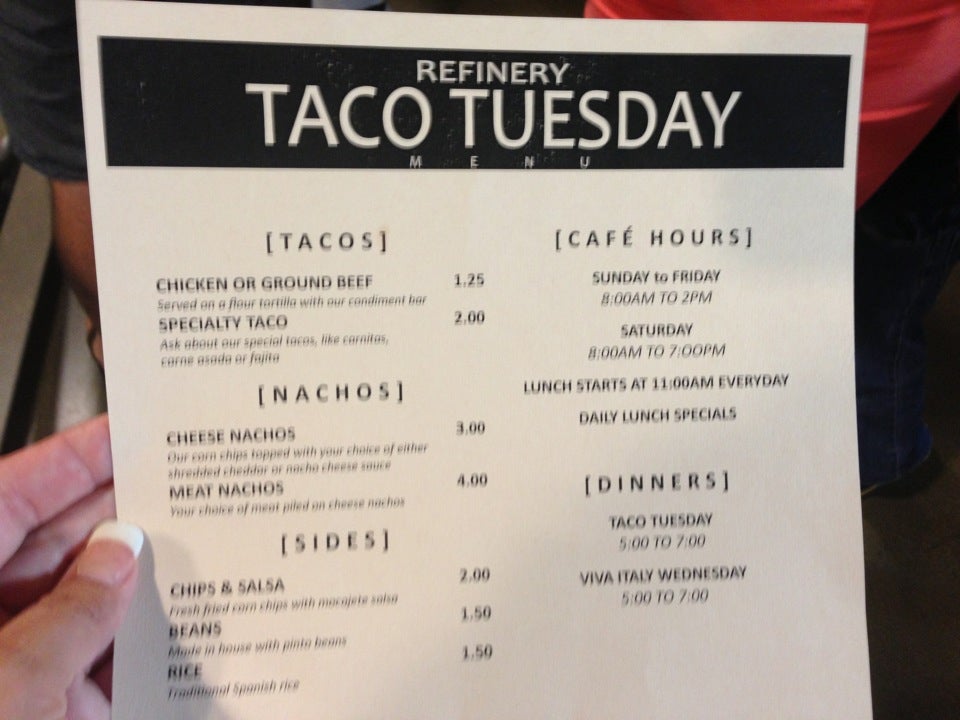 Food Services ministry description —
We exist to provide a welcoming environment where food, family and fellowship can thrive while volunteers use their SHAPE to serve with a smile.

We have many opportunities to volunteer, including helping to prepare food, setting up for meals, cleaning up, etc.

Volunteers should be gifted in customer service, have an attitude of flexibility, and a heart to serve others. We welcome all who have a passion for ensuring customer satisfaction and creating a lasting impression!
According to web page (dated May 2013) —
The Refinery is a place where people of all ages enjoy spending time. Whether you're looking to connect and get to know new people or you're searching for activities to engage the whole family, there's something for everyone. Bring your family, friends, and co-workers and join us for food, coffee, games, and more! We even have free Wi-Fi and plenty of quiet space for you to feel right at home, so take advantage of our daily happenings.